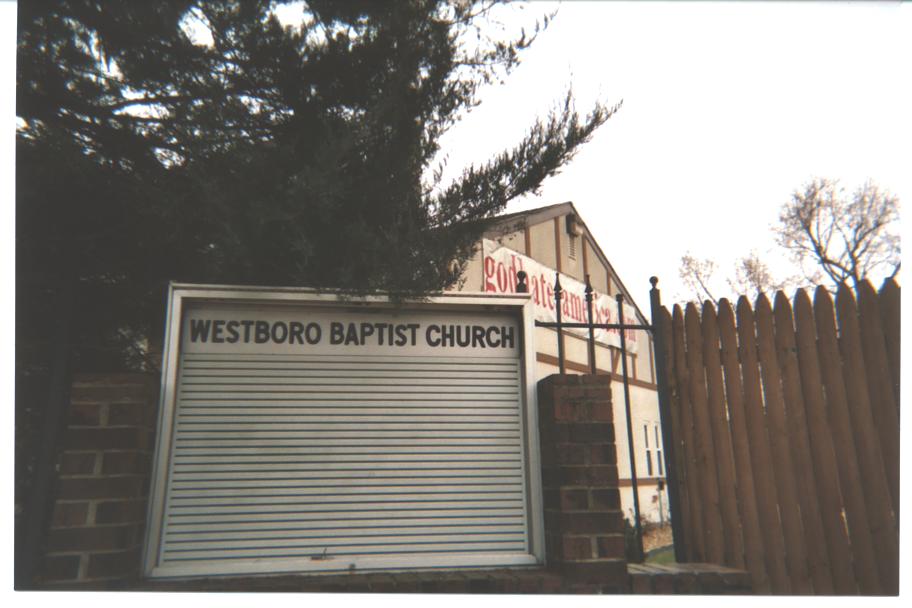 (For the context of this letter, check out this article…)
Dear Megan and Grace,
I understand, in I'm sure a merely limited way, you have left Westboro Baptist Church behind. I also understand that this means, for both of you, that you have left your family behind.
I want to first and foremost commend you both for the courage it took to take that step. Not only did you step away from a church that will now actively seek to distance itself from you, to preach your damnation, to make you doubt your choice at every turn…
…you stepped into a world, out from under that same church's umbrella, that has been the target of attack from a body of people, into a world that holds the two of you among that body's representatives.
There will need to be healing on both sides. You both will need time to heal from the deep wounds of a life represented by hate and bigotry. The world will need time to heal from the misunderstanding of Jesus and His truths that you so vocally preached.
But God is in the business of healing.
You have both chosen to love. You have both chosen, taken a stand, to remove yourselves from a system that preached a warped version of the book I believe in.
And love is bigger.
Love is big enough to heal you both, and love is big enough to use you both. Love is big enough to heal Westboro Baptist Church, and love is big enough to use Westboro Baptist Church.
You were the first two to respond to that call to love…and I honestly hope there will be many more.
Don't take your time at WBC for granted. Just as the apostle Paul looked back on his time as a persecutor of Christians, you can look back on your time spent at WBC…to learn, as we all learn, how to grow from mistakes…
…and to learn how much stronger God is than we are.
Also, don't allow yourselves to live lives dictated by guilt or shame. What is done is done. Repentance means recognizing our mistakes, and turning from them…not making up for them. You are on the road of love now. Don't let yourselves swerve back into the oncoming traffic of hate.
Understand that taking up that banner of love requires much of us. No one, Christians specifically, should ever say we are better or worse than either of you. We are all equal, all equally in need of forgiveness, and all equally capable of hypocrisy and hatred and resentment and judgment. The step you have taken requires you to lean even more deeply into the understanding of God, into what He has for you.
There is a reason that Jesus reserved His most abrupt and angriest language for the Pharisees. It is because they knew better. They had spent their lives nitpicking the minute details of the law in order to work their way forward in the ranks of heaven.
They knew better.
And you know better.
You know what it looks like to read the Bible the way you want to read it. Now you need to read it the way God wants you to read it. You know what it looks like to judge people based on a system that even you cannot perfectly uphold. Now you need to live a life in gratitude that God does what we cannot.
I thank you personally, for what you both did. You reminded me that zealotry is a dangerous temptation for even the most devout of followers. But, moreso, you reminded me that God has really long arms. He has a really wide hug and is waiting in just as much expectation for even the most seemingly unlikely of Prodigal children to return.
Welcome home, says your Father. Now it is time to get to work.
Sincerely,
Jeremy Stephens